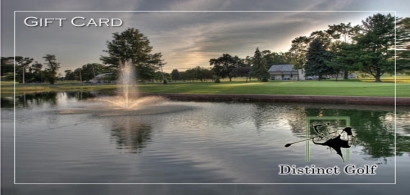 A Great Gift for the Golfer in Your Family. When you're in a hurry or not quite sure what to buy… Get them a "DISTINCT GOLF GIFT CARD." They'll know what to do with it!
Gift Cards may be purchased at any Distinct Golf Course location listed below or "online"24 hours a day
Gift Cards are valid at all Distinct Golf Locations and may be used for greens fees, cart rentals, merchandise, and driving range use where applicable.
Each gift card come inside a personalized envelope suitable for gift giving.
To purchase a Gift Card or view other Golf Merchandise in our secure "on line" store, click the link below to be directed to your favorite location.
Bunker Hill Golf Course ~ Princeton, NJ ~ (908) 359-6335
Click HERE to buy a Gift Card and to browse Bunker Hill's Online Store
Fairview Golf Course ~ Lebanon, PA ~ (800) 621-6557 or (717) 273-3411 
Click HERE to buy a Gift Card and to browse Fairview's Online Store
Hidden Valley Golf Course ~ Pine Grove, PA ~ (800) 428-4631 or (570) 739-4455
Click HERE to buy a Gift Card and to browse Hidden Valley's online store
Wedgewood Golf Course ~ Coopersburg, PA ~ (610) 797-4551 
Click HERE to buy a Gift Card and to browse Wedgewood's Online Store
Willow Hollow Golf Course ~ Leesport, PA ~ (610) 373-1505 
Click HERE to buy a Gift Card and to browse Willow Hollow's Online Store